With Easter in the rear-view mirror, a glut of hot cross buns has begun to accumulate reduced stickers in the supermarkets (to make way for Christmas stock, no doubt). I'm a big fan of the sweet doughy fruit buns with a thick layer of proper butter and a slab of extra mature cheddar, but last weekend I encountered my new favourite way to eat hot cross buns – soaked in egg and fried until crispy.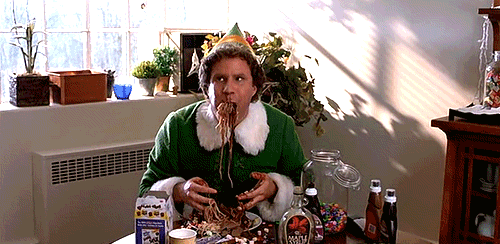 Weekday mornings are not the time for luxuriating. As I pull on my ever-stylish shirt and trousers combo (a colleague recently described my look as 'geography teacher'), and run myself ragged to get The Boy and I out of the door before the 7am rush really kicks in – breakfast is often overlooked in favour of a speedy exit and a travel mug of filter coffee in the car.
Weekends are usually a bit more sedate. The Boy doesn't care what day it is, of course, and we are still up anywhere between 5 and 6am – but once he's had his cereal and porridge, it's time for a bit of shameless CBeebies whilst Cat and I get as close to luxuriating as is possible with a toddler in the house.
Last weekend being Easter, chocolate was very much on the cards – and we all started the day with a Lindt bunny (#noregrets #livingmybestlife). The Boy rarely gets refined sugar in such concentrated doses, and this was the good stuff – the confectionary equivalent of Pablo Escobar's personal supply. Needless to say, he was wired to the moon. He's not short on energy as it is, so feeding him chocolate is like pouring petrol on an open flame.

As The Boy crashed around the living room on Sunday morning – pupils like pinpricks, flipping the coffee table and gibbering snippets of nursery rhymes in fast-forward – Cat and I retired to the kitchen for a break. Seizing the opportunity afforded by The Boy's altered state – and anticipating the inevitable harrowing comedown – I hurriedly brewed a pot of strong coffee and Cat knocked out a batch of gooey hot cross bun french toast (recipe below).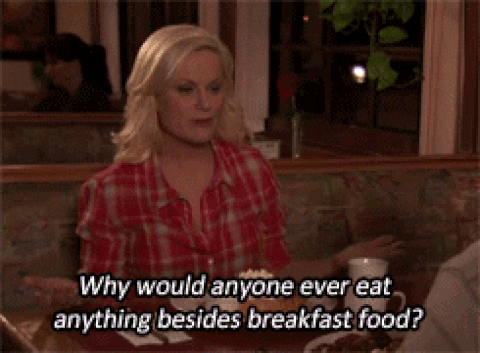 (Almost) like a well adjusted adult couple, we sat down and ate together – glancing at the newspaper and sharing chat between taking turns to check that the sofa wasn't on fire and The Boy hadn't sold the stereo to pay for his next sugar fix. It was an Easter miracle.
Recipe
1 egg per bun
1 bun per egg (sliced)
splash of milk
Mix the eggs with the milk and soak the buns for a good 10-15 minutes.
Heat a knob of butter in a frying pan and fry the eggy buns on both sides.
Tip 'em onto a plate and go mad with toppings (I went with honey, but this was very tame with hindsight).